Praised
Client
Praised Collection
Year
2022
Share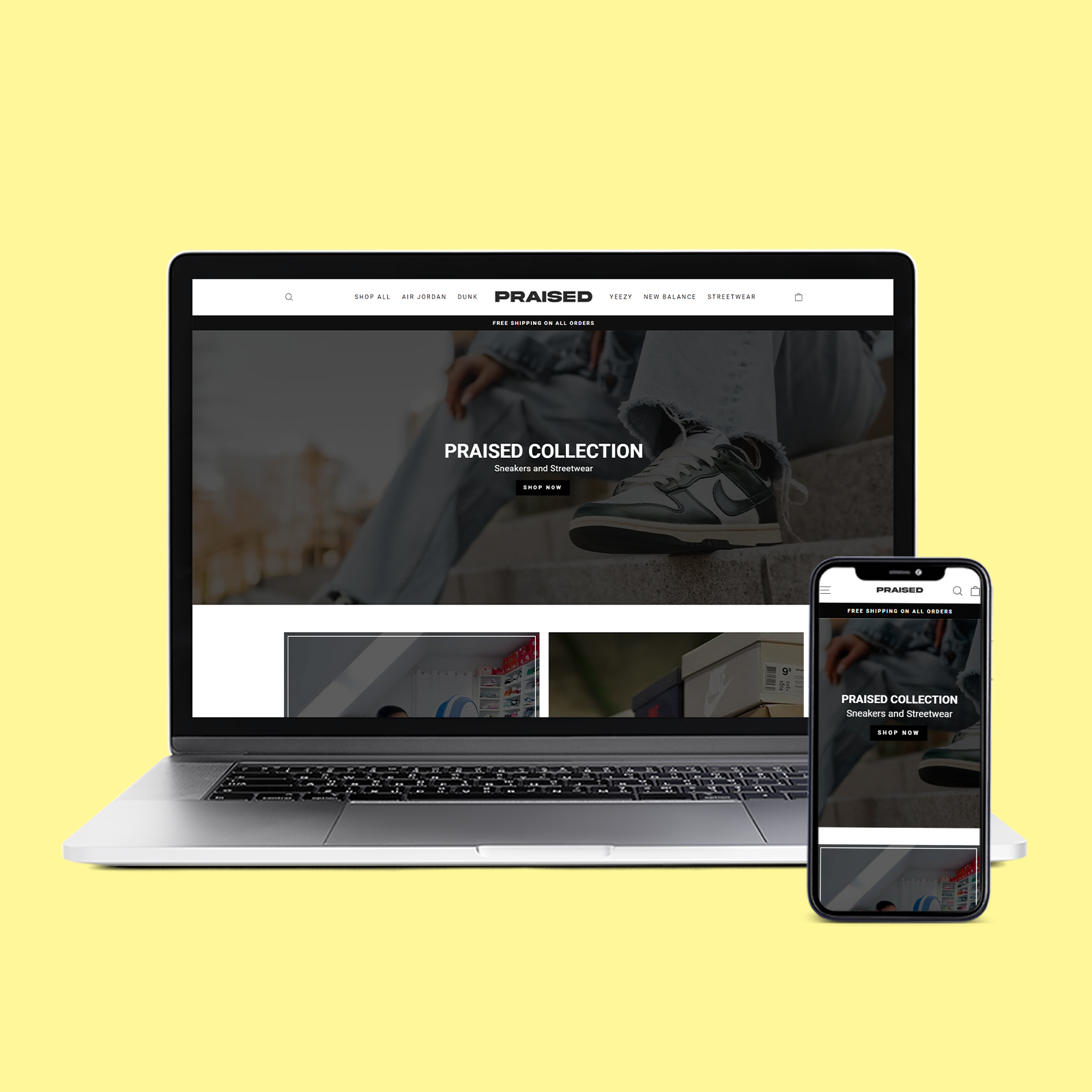 Overview
I designed and developed a website for my sneaker consignment store, Praised Collection.
Challenge
The challenge was to create a website that reflected the unique style of the sneakers while providing a smooth and easy-to-use platform for customers to buy and sell their sneakers.
Solution
To meet the challenge, I created a visually appealing website that featured high-quality images of the sneakers and a streamlined user interface. I also added a user-friendly system for sellers to upload their sneakers and set their own prices, making the selling process quick and efficient.
Results
The website has been successful in attracting customers and has helped to increase sales for Praised Collection. With the new website, customers can easily browse and purchase sneakers, and sellers can easily list and sell their sneakers.
Conclusion
Overall, the project was a success, and I am proud to have created a website that represents Praised Collection's unique style while providing a user-friendly platform for customers and sellers.