CBD Oil Australia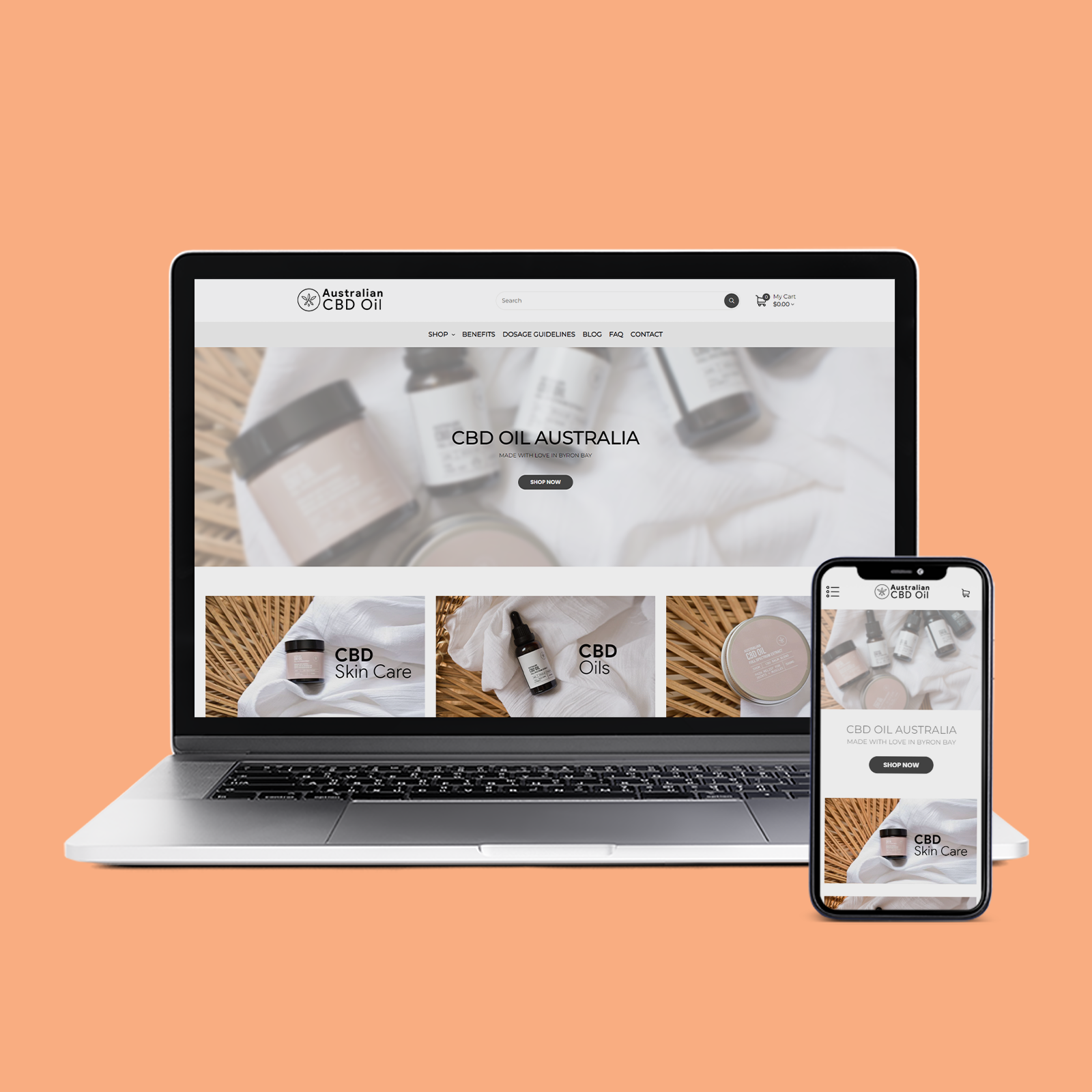 Overview
CBD Oil Australia, an online retailer specialising in CBD products, approached me as a freelance web designer to overhaul their existing website. The project involved redesigning their site, including the brand's logo and product images, to create a modern and user-friendly website that provided a seamless shopping experience for their customers.

Challenge
The challenge was to create a website that was not only visually appealing but also easy to navigate and user-friendly. Additionally, the website needed to convey the quality of CBD Oil Australia's products and instill trust in potential customers.

Solution
I started the project by researching the latest design trends and user experience best practices to create a website that was both visually stunning and user-friendly. I redesigned the brand's logo and product images to reflect the high quality of their products. The website was designed with a clean and modern layout, easy-to-use navigation, and clear call-to-action buttons to guide users through the purchasing process.

Results
The new website had a significant impact on CBD Oil Australia's business. The company saw a 93% increase in revenue and a 92% increase in orders. The website's design helped to improve customer trust and gave users quality assurance when purchasing products. The improved user experience also led to an increase in returning customers and positive reviews.

Conclusion
The complete overhaul of CBD Oil Australia's website was a successful project that significantly impacted the company's bottom line. By focusing on user experience and quality design, the new website provided a seamless shopping experience that increased revenue and customer trust. I'm proud to have been a part of this project, and it serves as an example of my ability to create user-friendly, high-quality websites for my clients.